Filey Fishing Families
Until the mid 19
th
century Filey was a small, relatively isolated fishing village with a population below 600 souls. Fishing is a hard, often dangerous, occupation with highly variable income and the ever present threat of loss at sea. Fishing is, or at least was, a family affair with the women and children working long hours preparing the lines for long line fishing from the local clinker built "coble" vessels. "Longline" fishing meant often thousands of individual hooks to be baited with limpets and mussels collected by "flither" girls; sisters, mothers, wives and daughters of the fishermen. The demand for bait for long line fishing meant that the "flither" girls who collected and the "skeiners" who baited the hooks individually worked very long hours indeed. In harsh winters when bait was hard to find many "flithers" worked day and night.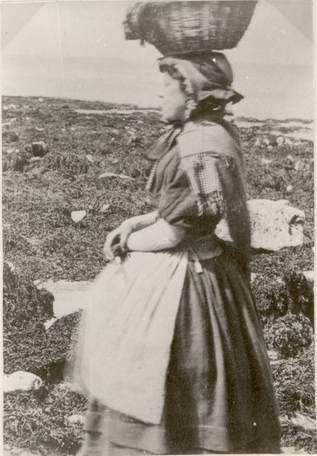 A "flither" girl from 1886
Copyright ©
Crimlisk - Fisher Archive
These families also lived in cramped, insanitary housing in the area of what is now Queen Street and Reynolds Street. Most residents had no need to venture further than the top of Queen street at least by land. Filey lay off the main route between Scarborough and Hull until the coming of the railway; mail was walked to and from Hunmanby.
Fishing was both a family business and the catalyst for the creation of a tight knit interdependent community.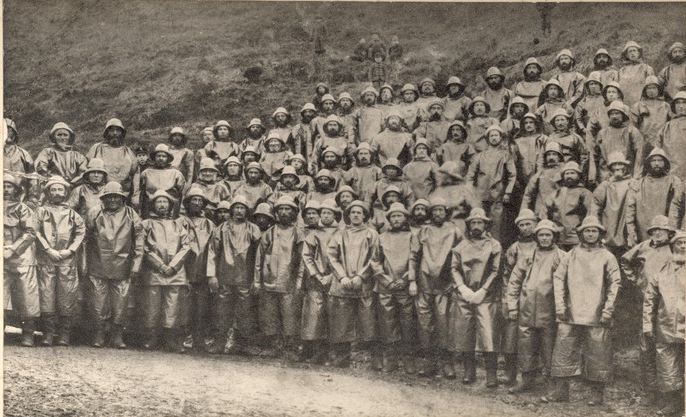 Filey fishermen in 1882, wearing new oilskins and sou'westers.
Copyright ©
Crimlisk - Fisher Archive
Whilst cobles were crewed and largely owned by individual families, the larger vessels were owned by a collective of interested parties. The expense of the larger ships made this the only method that ownership could be organised. The loss of a larger vessels could often have an impact through and beyond the town.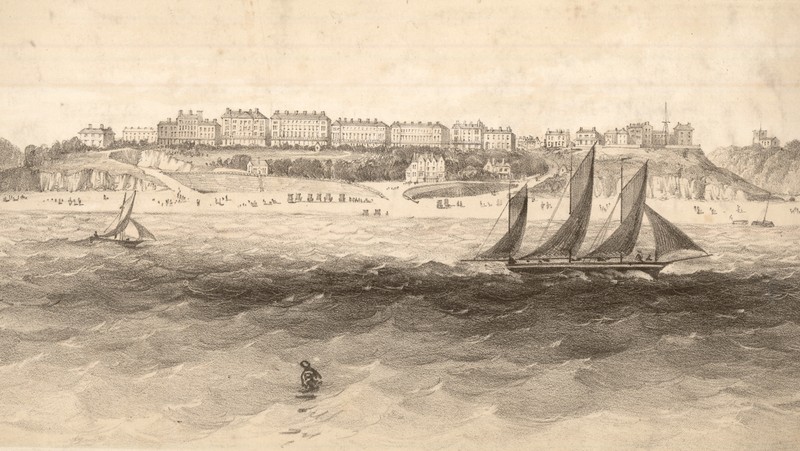 Filey Bay with large fishing vessel mid 19th century.
Copyright ©
Crimlisk - Fisher Archive
Like fisher-folk all over the world, migration from place to place was normal. Some families well know as part of the settled fishing community of Filey originated as far away as Devon, Scotland, Ireland and Holland. Many of the names we associate with long resident fishing families are much more recent arrivals that would be expected. The Crimlisk family originate in Ireland in the early 19th Century, the Jenkinsons in Yarmouth in the late 18th century. You can read more about the first of the Crimlisks here. In particular fishing fleets of larger vessels based at Filey would regularly follow the best catches to both north and south, with Yarmouth being a popular station until the early 20th century.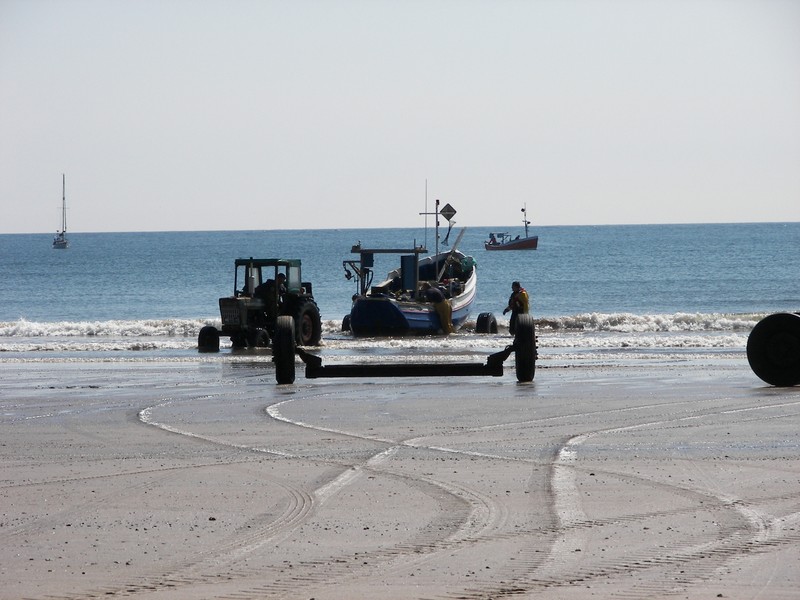 Filey coble 2013.
Copyright ©
Crimlisk - Fisher Archive
Whilst it will never be possible to say when commercial fishing started in Filey, we do, regrettably know when it ended, late summer 2013. The last working commercial fishing vessel based at Filey was relocated to Scarborough, ending centuries of continuity of community.