The Fashion of Filey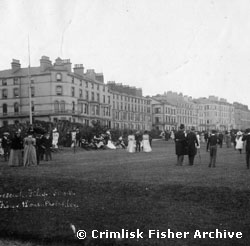 A touch on The Fashion of Filey, and some of the people behind it, is looking back from different points of view of some of the residents in Filey. There are memories of a Gansey knitter, a member of a fisher family talking about bait dress, a lady who works in one of the shops today, and an owner of one of the shops.
Many of the old adverts from the Crimlisk Fisher Archives in Filey open up the world of by-gone years giving an interesting insight into how people lived, even to the time when electricity was an extra attraction that could be advertised by those opening their premises to visitors for their holidays.
We look at some of the ways fashion in Filey has changed, with touches on Victorian, Edwardian, and the 1920's, with many photographs having been donated to the archives by a member of a Filey family, who now lives in Tasmania.

By Sandy Sangeant